Published September 8, 2022
VUIHOC secured $2M in bridge funding ahead of Series A
Do Ventures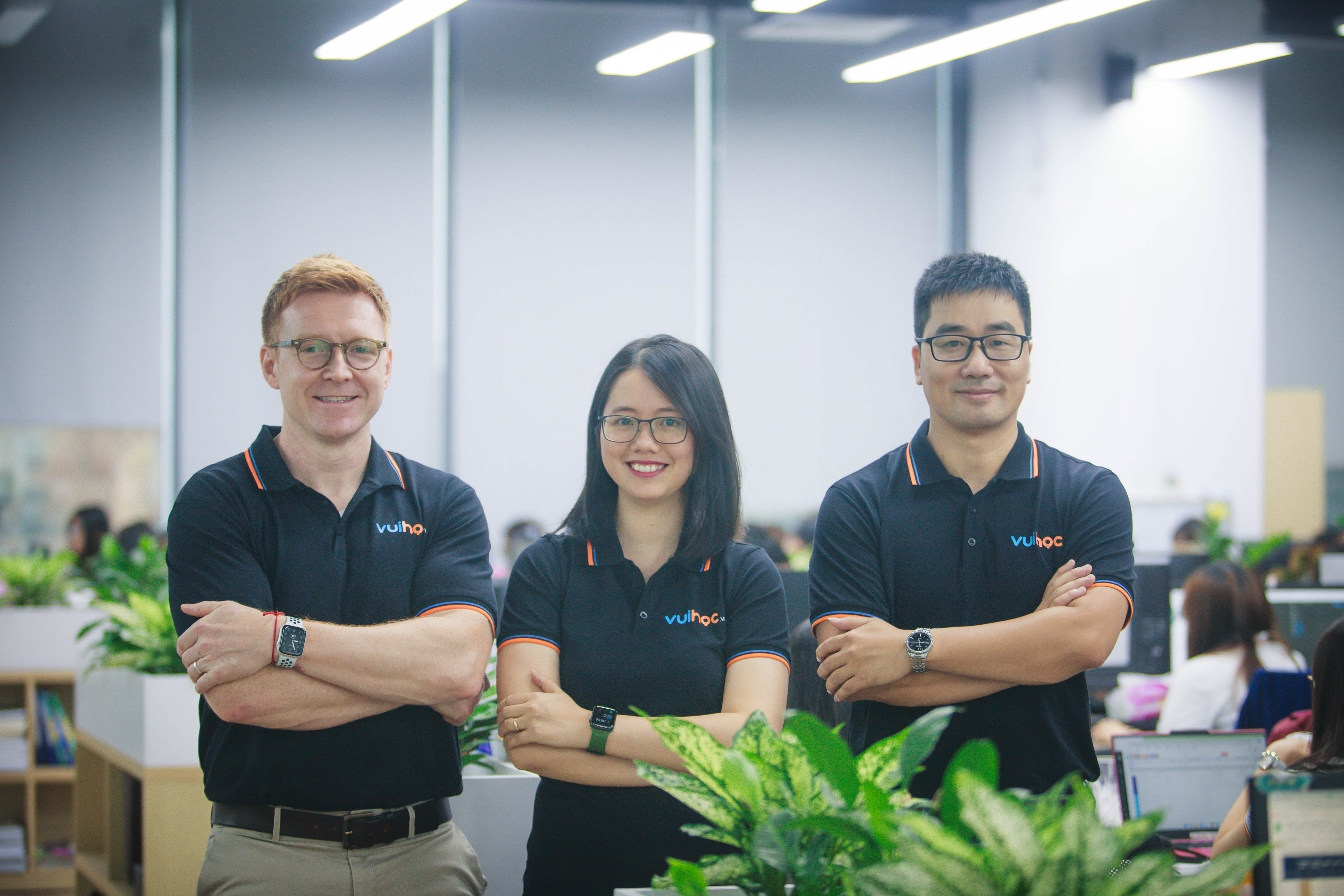 Founded in 2019, VUIHOC is an online education platform that offers affordable high-quality education for Vietnamese students.
The K12 education platform provides access to over 400K learning materials including homegrown courses, video lectures, quizzes, and intuitive small classes. Hundreds of thousands of accumulated users nationwide have counted on VUIHOC as an accessible gateway to high-quality education.
A pressing challenge in today's schools is to ensure that all students have access to an equal education, which should in turn strengthen social and economic conditions for both individuals and society. In Vietnam, education resources are not equally allocated between urban and rural areas due to geographical and economic constraints. Unlike metropolitan regions, students in remote areas often have significant difficulties related to a lack of qualified teachers and limited learning materials.
Through tech-enabled education platforms, students have the chance to learn from qualified teachers and a wider array of learning solutions for different needs. "We're committed to the goal of giving every student in Vietnam, from any background, exposure to affordable quality education. Increasing education equality will empower students to achieve better academic outcomes, leading to higher-income jobs and career prospects," said Lam Do, Co-founder & CEO at VUIHOC.
VUIHOC's offers a comprehensive curriculum from primary school to grade 12. Its live classes allow students to study with experienced teachers from specialized schools and promptly receive feedback during the live sessions, which is superior to solely relying on online self-learning techniques. As a result, students are more self-motivated when learning under teachers' guidance.
VUIHOC also provides tutoring courses where students are taught one-on-one or in small groups with a carefully structured and results-driven curriculum. The platform currently operates over 1,000 classes every day, allowing students to learn based on their interests and access
learning resources anytime and anywhere thanks to the versatility of mobile phone optimization.
The company placed a high priority on developing a solid teacher base who master both pedagogical and digital skills for all subjects offered. Moreover, all VUIHOC teachers receive extensive training in their fields and performance feedback to align with the expectations and results from students and parents. The team recently welcomed onboard Travis Richard Stewart, the former CEO of Apax Holdings, one of the leading educational institutions in Vietnam, to act as the Vice President in order to foster its strategies for long-term value creation. Mr. Stewart has over 17 years in the global education business development industry.
"We believe there is significant potential for the Vietnam EdTech market: Vietnamese culture highly emphasizes education and the online format has achieved wider adoption during the pandemic. We like VUIHOC's contents as it covers comprehensive K-12 courses with extra focus on early grades to generate higher customer lifetime value. Moreover, we believe VUIHOC's live class and small group offerings will be the market trend given its massive adoption in China and India," said Benny Chen, Managing Partner at BAce Capital.
The company will funnel the new capital into developing its current business to reach the milestone of 1M paid users in 2024. It will continue to invest in tech to further enable adaptive learning, thereby increasing students' engagement and learning efficiency. The startup is working to close its series A round by the end of this year.