Published November 28, 2022
Ex-Foody founders' startup Cooky raised $4.5M from Nextrans and Do Ventures
Do Ventures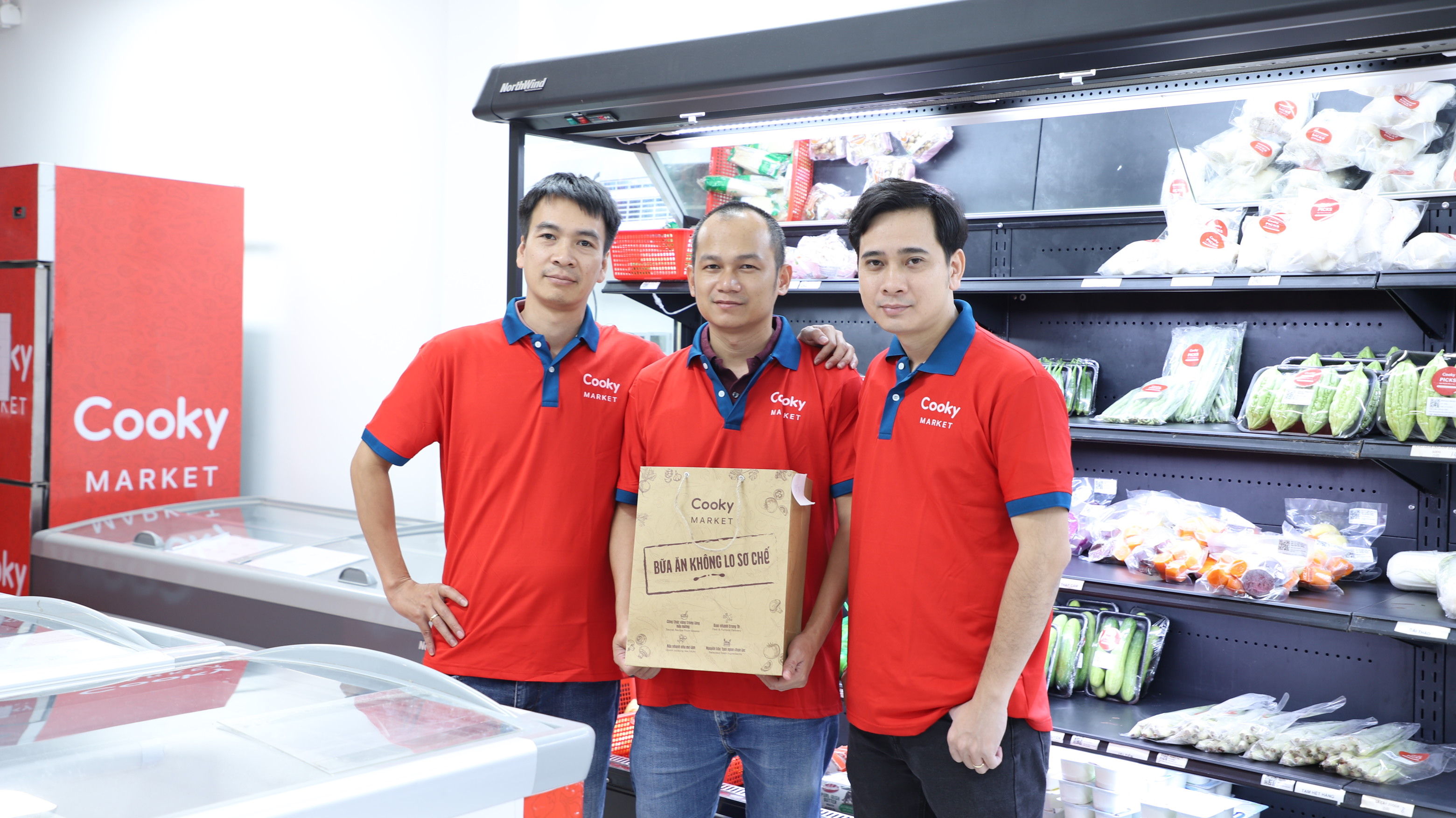 Cooky was founded by Minh Dang and Dai Nguyen who were the founding members of Foody • Vietnam's pioneer food delivery player. After successfully exiting Foody to SEA Group, the leading Internet company in South East Asia, the duo has set out on a new journey to become the soulmate for those who don't have much time but love to cook. Cooky app currently has over 1 million downloads after 1.5 years of operation.
The pandemic has driven a surge in home-delivery groceries demand, and this behavior is being fostered in Vietnam by a young and tech-savvy population. With the rapid adoption of e-grocery solutions, Vietnam's e-grocery market is expected to reach $1.5B by 2025, according to Cooky's estimates. In this setting, Cooky stands out as a health-minded FoodTech company that combines an online grocery store with a meal kit service, allowing customers to shop for either individual ingredients or entire recipes. Cooky provides a wide range of choices with a focus on ready-to-cook meal kits.
Cooky's meal kits, all of which come with portioned ingredients, contain everything needed to create healthy dishes at home. All ingredients are selected carefully from reliable farms and brands in Vietnam. Cooky chefs take care of every aspect of cooking preparation, from getting the right ingredients, weighing out exactly what you need, and providing the recipe, which means your meal will come together in 30 minutes or less. Online orders will be delivered within 1 hour of order placement or at the customer's preferred time frame.
"We want to provide easy-to-make, delicious, and healthy meals for everyone who wants to eat well but does not have time to cook. Our customers can leave behind the hassle of grocery shopping and cook whenever they want with no food waste," said Minh Dang, CEO of Cooky.
The fresh funds will be utilized to accelerate Cooky's R&D to create more diverse healthy meal kits at better prices. The company will also focus on maximizing customer satisfaction by improving personalized services based on customers' needs.
Seung-Ho Chae, Managing Director at Nextrans, said: "Vietnam grocery retail market should be innovated to become more efficient and transparent. Cooky provides excellent ready-to-cook meals with better pricing and a pioneering system built for farm-to-table distribution. Nextrans believes that Cooky's innovative model will make meal preparation more convenient and give Vietnamese people a healthier lifestyle."
Vy Le, General Partner at Do Ventures, said: "In today's busy schedule, Cooky provides us with a comfortable way to make meals without planning recipes and going to the supermarket. We're thrilled to support a team with a proven track record and profound experience in FoodTech and supply chain operations. We believe that Cooky's founding team can build on its previous success and create a game-changing food delivery service in the Vietnam market."