Deals of less than US$500K up but later-stage deals down in Vietnam in 2020: Report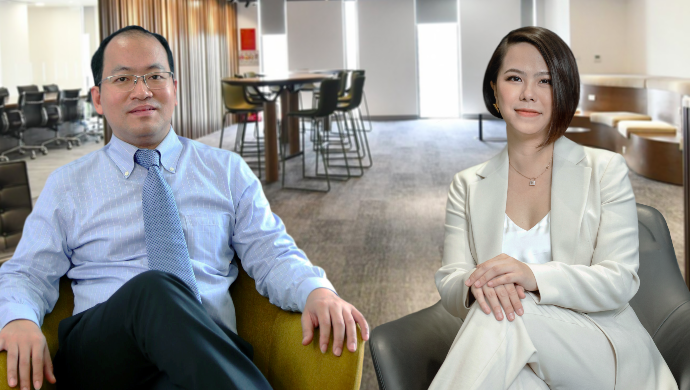 The number of early-stage investment deals of less than US$500,000 increased by 11 per cent in 2020 amidst the crisis brought about by the pandemic, says a new report.
However, the year saw a rise in terms of both deal size and deal number in the second half.
The report, titled "The Vietnam Innovation and Tech Investment Report 2020", was jointly published by early-stage VC firm Do Ventures and the Vietnam National Innovation Center (NIC).
The study further reveals that there was a sharp decline in both deal size and deal number of later-stage deals in 2020 in the country. The investments of US$10-50 million were the worst hit with a significant 60 per cent fall in the number of deals, followed by a 42 per cent drop in US$3-10 million-worth deals.
As per the findings of the report, the total amount of capital invested into local startups decreased by 48 per cent to US$451 million in 2020, mostly due to the absence of outsized deals that were already closed last year by later-stage companies.
Nevertheless, the total number of deals in the year fell only slightly by 17 per cent, as the country recorded 60 deals in H2, 2020, virtually equal to the same period in 2019.
After a swift decline at the onset of the pandemic, early financings began to return to past years' levels. Investors ultimately closed roughly the same number of pre-A and A deals in 2020 as in 2019.
The scarcity of major exits over US$20 million contributed to the sharp decline of 66 per cent YoY in realised proceeds in 2020. Trade exit and secondary sales continued to play a significant role in liquidity generation. Liquidity from IPO remained limited.
After the slowdown during the first quarter, venture capital investing began to pick up from Q2 2020.
Payment and retail went on being the dominant sectors of large amount funding, thanks to their fundamental roles in the growth of the Internet economy.
The HRtech and proptech industries continued seeing rising interest, while edutech, medtech and SaaS have gently gained favour from drastic changes in consumer and business behaviours.
The interest in the Vietnam market was unwavering regardless of the global crisis, as the number of investors entering the country in 2020 went through only a minor drop compared to last year. The most active investors still came from Vietnam, South Korea and Singapore, while there was a remarkable fall in the number of Japanese investors.
Vu Quoc Huy, Director of the NIC, said: "NIC is researching and proposing to develop a legal environment for innovation in Vietnam, as well as other specific policies, programmes, and regulatory sandbox to support innovative businesses. The cooperation between NIC and Do Ventures in co-publishing the Vietnam Innovation and Tech Investment Report 2020 is to equip investors with information about the innovation and tech investment activities in Vietnam, thereby enhancing both domestic and foreign capital inflows."
Credit:

https://e27.co/deals-of-less-than-us500k-up-but-later-stage-deals-down-in-vietnam-in-2020-report-20210531/