Office Hours - [Been there done that]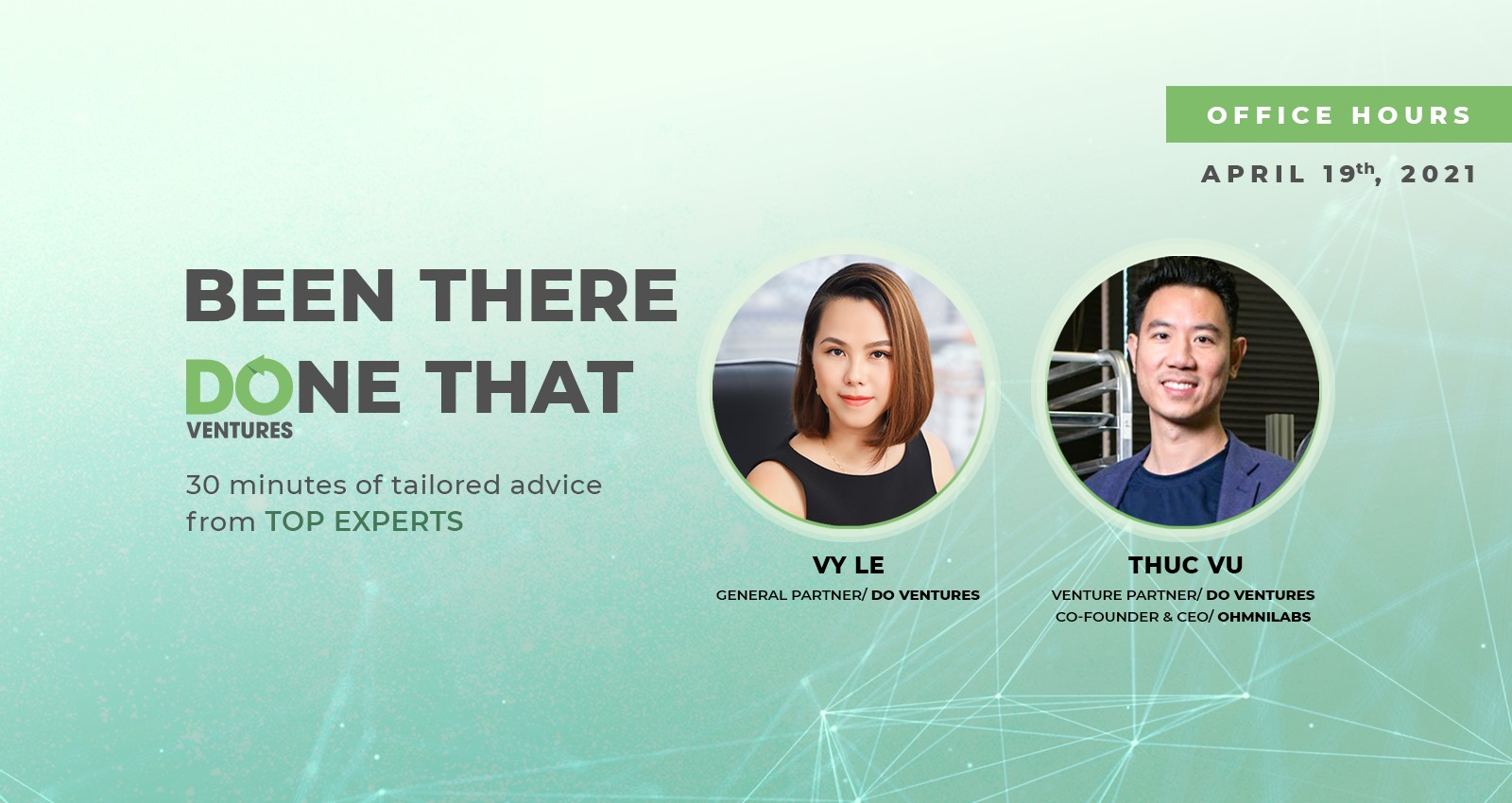 As the name "Been there done that" says it all, our advisors, who are seasoned investors, domain experts, and serial entrepreneurs, will share their hands-on business experience to guide founders and alert them to common pitfalls. It's a 30-minute session where one can ask about anything, be it specific advice on an area of the startup or more general direction, or of course, fundraising.
The first panel includes our General Partner Vy Le and Venture Partner Thuc Vu (aka Co-founder/CEO of OhmniLabs).
Let's sit together and bounce around some great ideas!
Time: From 9:00 AM, Monday, April 19th, 2021
Location: Do Ventures • #23.01 • Lim Tower 1 • 9-11 Ton Duc Thang street, District 1, HCMC
Note: Each session is open to a limited number of founders, by selection only. Please apply ahead of time through the form below and we will send a confirmation email if you are selected.
REGISTRATION LINK: 
https://forms.gle/cJJ9uCXbPqmvZkgW8