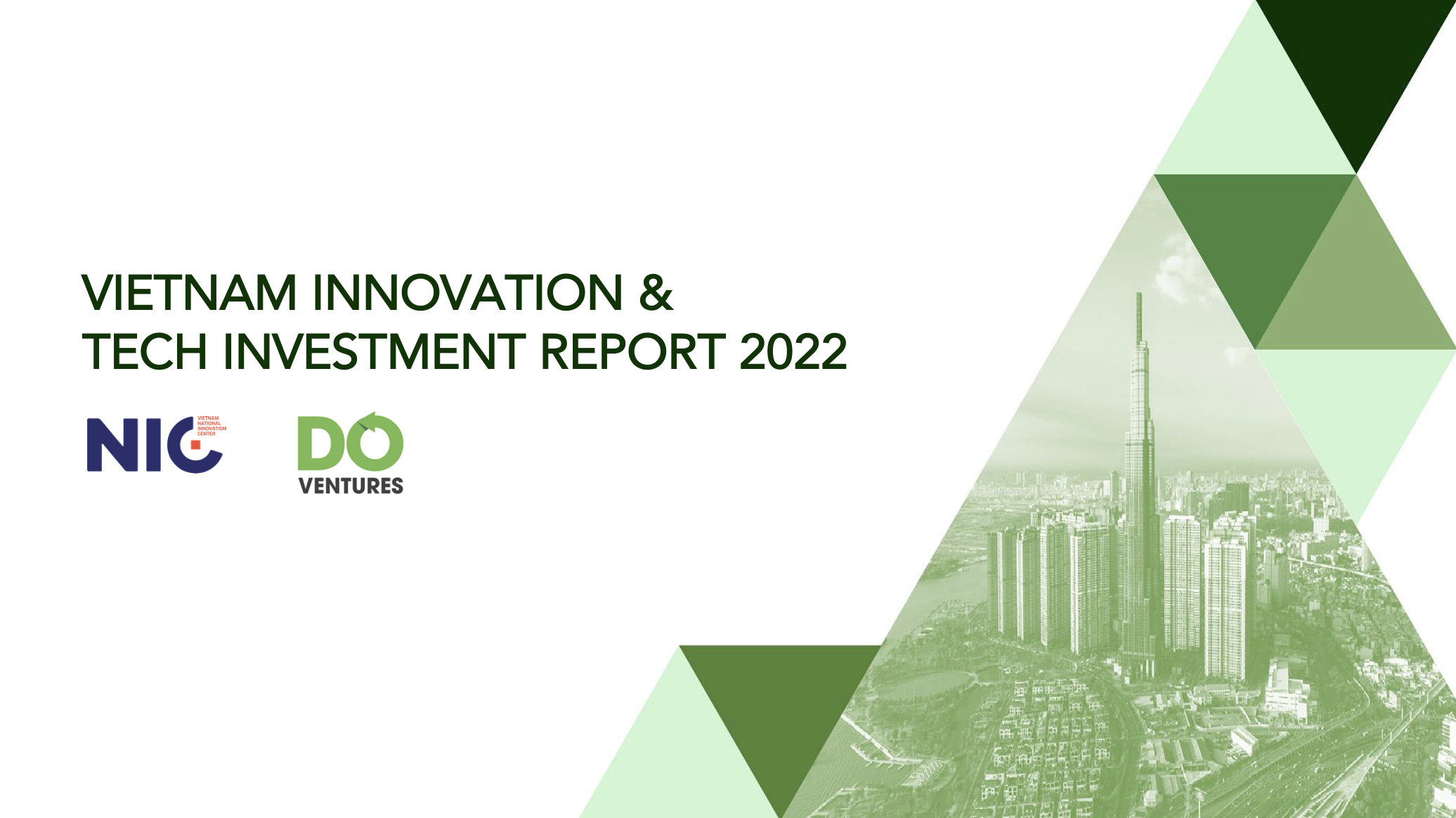 Vietnam Innovation & Tech Investment Report 2022
Although posing a tough challenge to the economy, the Covid-19 pandemic has been serving as a good catalyst for digital transformation in the past year. After one year of slowdown, Vietnam's innovation and startup scene has rebounded and reached new heights. Below are the key findings from the report:
A record year for Vietnam venture capital
Venture capital going into Vietnamese startups reached a record high in 2021 amidst market uncertainties and upheaval caused by Covid-19. The total funding amount reached a new high of $1.4B, a 1.6x growth compared to the prior record of $874M set in 2019. Investor appetite has been accelerated by an increased interest in sectors that have benefited from the global pandemic. Moreover, the ease of video conferencing has made travel restrictions no longer a barrier to the investment decision-making process.
Vietnam is now home to 4 unicorns
Riding the acceleration of digital adoption, Vietnam celebrated the emergence of two unicorns, MoMo and Sky Mavis, in 2021. Their success doubles down on the country's growing status as a rising tech hub in the region.​ The future looks promising for the Vietnam tech scene as a dozen of companies with valuations of over a few hundred million dollars are in the wings to become unicorns in the coming years.
Investor confidence in Vietnam's startup scene remains high
The total number of funds investing in Vietnamese startups climbed by 60%, equally distributed among countries. Singapore was the most active investor in 2021, followed by Vietnam and the U.S. Japanese investors have gradually resumed their activities in Vietnam after a two-year slowdown.
A strong upswing across sectors
While payment and retail remained dominant in attracting venture financing, gaming rose to become the third most funded sector, thanks to the worldwide success of Sky Mavis and its phenomenal child - Axie Infinity.
Besides, the pandemic has proven to be a boom for some sectors as they continued to ride investors' interest and enjoyed customers' support. The most fruitful ones included Healthcare, Education, and Business Automation with a Y-o-Y growth of 1,016%, 562%, and 205% respectively.
Later-stage deals returned
The total amount of $10M+ deals exceeded $1.2B, a 255% increase over the previous year, spreading over 17 deals. While Seed funding soared to a new high in both deal count and deal value, later-stage funding has returned to the pre-Covid level with five mega deals made in payment, retail, and gaming. Given a solid pipeline of early-stage companies and the positive environment created by the Vietnamese government, Vietnam's startup ecosystem is poised to enter a more mature stage.