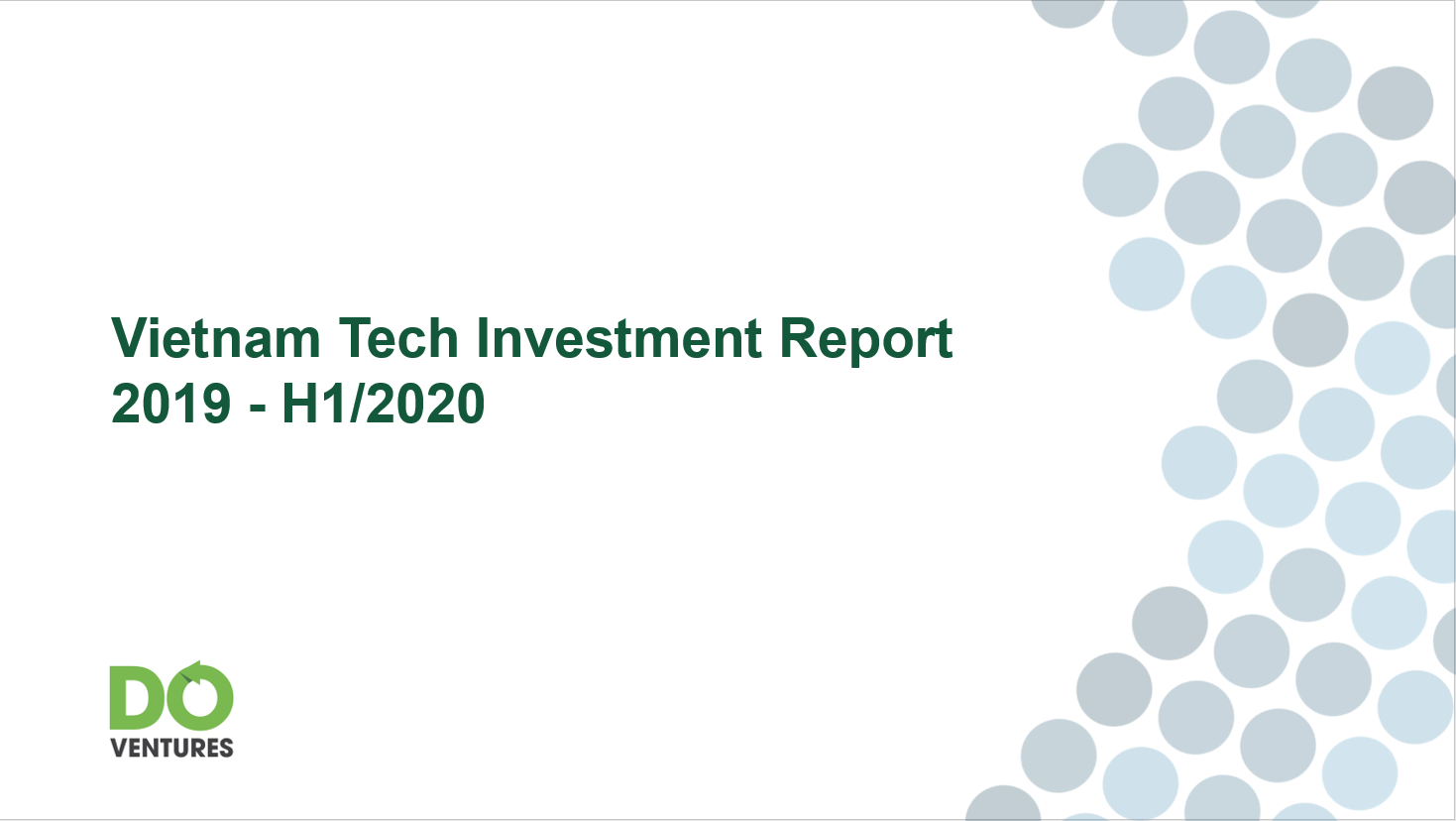 Vietnam Tech Investment Report 2020
September 29, 2020
The novel coronavirus, one of the most significant global economic and societal events to take place, has adversely affected every aspect of our business and personal lives. Due to the severity of the pandemic, Vietnam's GDP growth fell to 1.81% in H1/2020 compared to 6.7% in the same period last year . The pandemic also caused a slowdown in venture capital financing activities in the Vietnam market in H1/2020. However, while Covid-19 has been disastrous for several economic spheres, it has partly favored the key foundations of the local Internet economy and catalyzed digital transformation. Key highlights from the report that show new dynamics detected in 2019 and the first half of 2020 under the impact of Covid-19:
Internet access and consumer trust being strengthened
Vietnam is currently at its sweet spot for Internet consumption with a young tech-savvy population in the fast-growing middle-class. During the outbreak of Covid-19, Internet and mobile accessibility have been significantly improved thanks to the efforts from local telco companies, which is considered one of the main contributing factors to the robust growth of the Internet economy. Periods of social distancing also caused major changes in consumer behavior and brought them online more than ever. As online shopping and online payment become essential to our daily lives, consumer trust will likely improve across sectors such as e-commerce, education, and healthcare.
A dramatic boost in cashless payment
The Covid-19 outbreak has created a new payment habit and an upsurge in e-payments due to the fear of the disease spreading through social contact and cash transactions. According to some local key players, the number of mobile banking transactions in the last 6 months increased by 3-5 times. In the long run, digital payment might see strong developments and become one of the key drivers to further boost the Internet economy.
Fiercer competition in logistics
As e-commerce takes off in Vietnam, logistics service has reached its tipping point, as there are roughly 40 active startups providing e-logistics services in both the first-mile and last-mile sectors. As a result of Covid-19, the logistic network faces significant challenges, but the fact that consumers are getting used to online shopping and home deliveries, last-mile and on-demand delivery would benefit from the post-crisis situation. The sector has seen several new players offering 1-2-hour grocery deliveries, which raises the bar for the competition and brings more values to users.
Investment reached a record high in 2019 but dropped in H1/2020 due to Covid-19
In 2019, Vietnamese tech startups enjoyed the most favorable year ever with $861M (92% y-o-y growth) invested in 123 venture deals, more than double the number of 2018. The main driver for this jump is the existence of more later-stage companies such as Tiki, VNPay, and Sendo. However, as Covid-19 broke out at the beginning of 2020, investment proceeds in the first half of 2020 decreased by 22%, from $284M in the same period last year to $222M. This is anticipated as travel restrictions and uncertainties in global financial markets have been disrupting deal-making activities.
The rise in the number of investors entering Vietnam
The number of foreign investors entering Vietnam spiked to a record number of 109 in 2019, in which Korean VCs continued to show great interest and accounted for the most, followed by Singaporean and Japanese ones. In H1/2020, the number of active investors was nearly the same as last year, but only a very limited number of new investors entered the Vietnam market as most early-stage deals in 2020 have been conducted by local investors or foreign investors with personnel based in Vietnam.