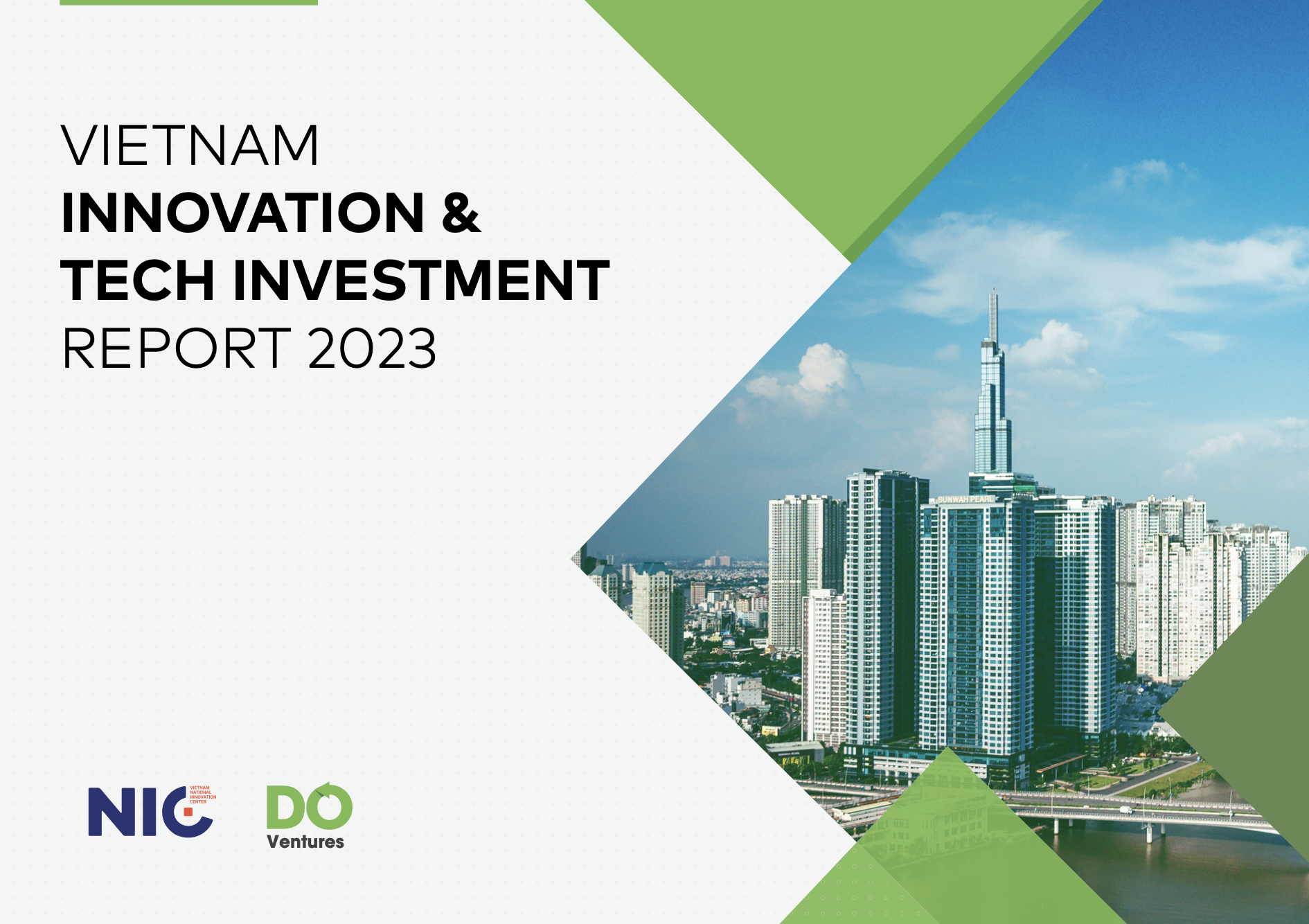 Vietnam Innovation & Tech Investment Report 2023
Key findings from the report:
VIETNAM VENTURE CAPITAL BEGAN TO REFLECT GLOBAL ECONOMIC DISTRESS
Despite a strong rebound in the prior period, Vietnam venture capital saw a sharp decline of 56% compared to the previous year in response to the prevailing global economic downturn. The latter half of 2022 was particularly challenging, with a 65% drop in deal value due to the intensifying global tech crunch. Nevertheless, there was a rebound in deal count in H2 compared to H1, which suggested the sustained funding momentum despite global headwinds.
STEADY GROWTH IN $10M - $50M DEALS
There was a minor decrease in both deal value and deal count across check sizes. However, deals ranging from $10M to $50M saw a rise in value, indicating that companies that raised Pre-A and Series A last year have progressed to the next stage of growth. $50M+ deals saw a sharp drop that contributed significantly to the overall plunge in total deal value.
FINTECH REMAINED RESILIENT AMID CHANGING CLIMATE
The Financial Services sector received the most significant funding with a remarkable surge of 249%. Fintech deals displayed resilience, accounting for 38% of the total capital invested, up 4% percentage points compared to last year. Although the Retail sector experienced a decline of 57%, it remained the second most active vertical. Healthcare, Education, and Payments continued to be among the most funded sectors.
VIETNAM MADE A REMARKABLE DEBUT AS THE MOST ACTIVE INVESTOR
In spite of the winter funding, investors continued to express interest in Vietnamese startups, with only a minor decrease in the number of foreign funds investing in Vietnam in the past year. In a noteworthy development, Vietnamese investors took the lead as the most active investors for the first time, jointly holding the top position with their counterparts from Singapore. Local venture capital firms continue to play an important role in the Vietnamese ecosystem with an increasing impact on local startups.
INVESTORS HOLD AN OPTIMISTIC VIEW OF THE STARTUP ECOSYSTEM IN VIETNAM
Despite the turbulent global investment climate, Vietnam remains a favored destination for investors due to its sturdy economic growth and skilled young workforce. The most common advice given to startups is to focus on fundamental aspects of the business, utilize capital wisely with a strategic approach, and adjust to changes in the economic climate.