Published January 24, 2022
Validus, TTC Group and Do Ventures form joint venture to expand access to credit for SMEs in Vietnam via digital marketplace lending platform
Do Ventures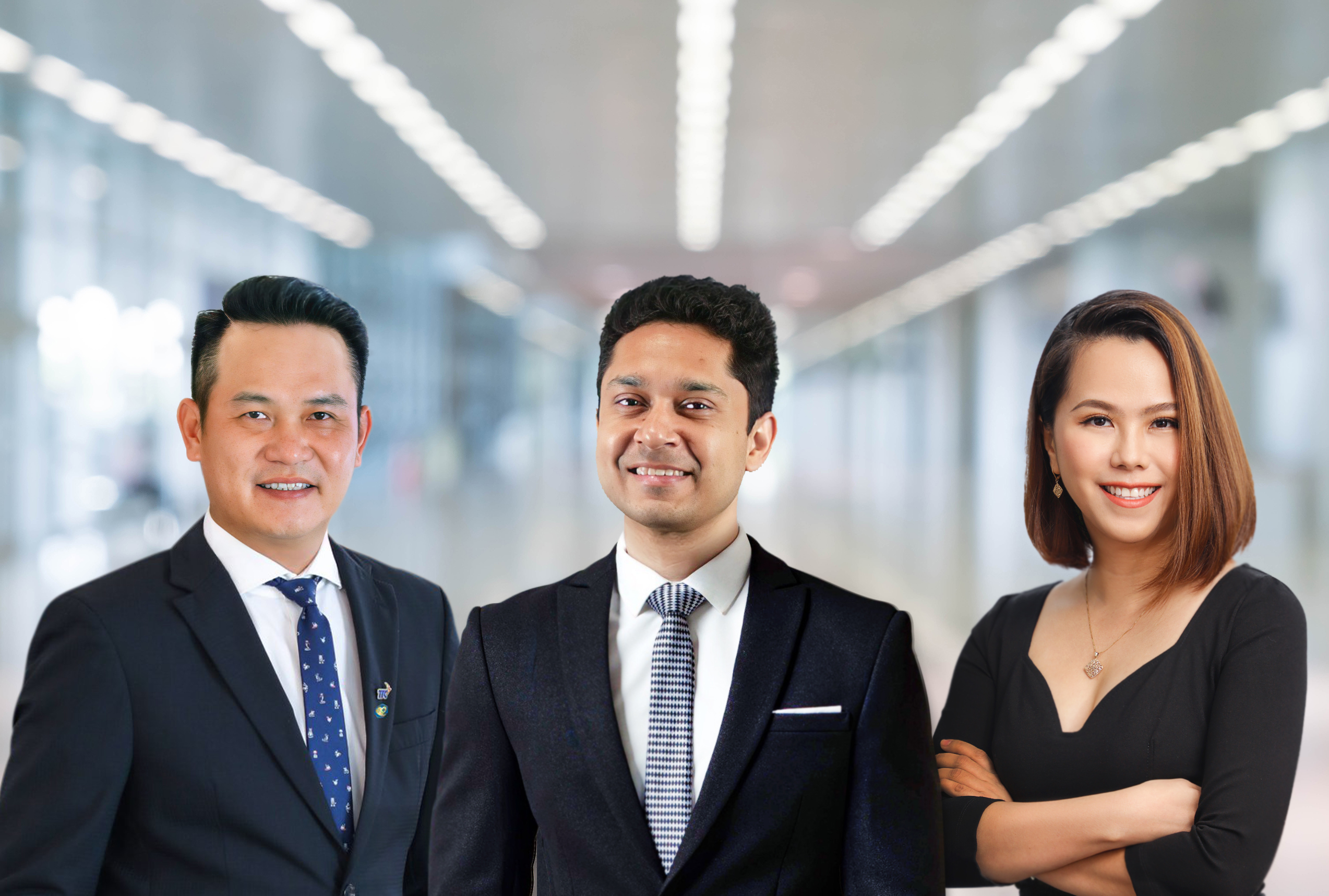 Validus Vietnam, the Vietnam entity of Southeast Asia's leading and award-winning SME growth financing platform Validus; TTC group ("TTC"), an established multi-industry conglomerate in Vietnam and Indochina, and Do Ventures, a leading early-stage venture investment fund in Vietnam today announced a joint venture ("JV") to drive financial inclusion and empower the growth of underserved SMEs in Vietnam. TTC group has participated in the JV through its group company DHA corporation ("DHAC"), a pioneer in investing in the core pillars of Real Estate, Health, and Sports.
The JV underscores the mutual commitment of all parties to advancing SME growth in Vietnam and creates multiple synergies – one of which is TTC's large ecosystem of SMEs across the energy, real estate, cane sugar, and hospitality industries in Vietnam that Mr. Dang Hong Anh has been managing as Vice Chairman. Moreover, with Mr. Dang's participation in the role of managing, operating, and consulting as Chairman of DHAC cum Chairman of Vietnam Young Entrepreneurs Association – the largest scale organization with more than 9,000 members and 66 chapters across Vietnam, SMEs will benefit from access to relevant parties in a closed-loop in which business interactions become more powerful and speedy.
At the same time, Do Ventures' deep expertise in the emerging fintech landscape in Vietnam will be strong support for Validus Vietnam's growth ambitions, and the JV will benefit from potential synergies with portfolio companies under Do Ventures in the future.
SMEs play a pivotal role in Vietnam's economy; however, access to credit remains a pressing issue for SME development in Vietnam, with the SME financing gap standing at 12 per cent of its gross domestic product (GDP). According to a world bank survey on the impact of Covid-19 on firms in Vietnam, the lack of access to finance has been exacerbated as liquidity remains a challenge under a continuous reduction in demand. About 50 per cent of firms have under three months of cash flow, and over 60 per cent of firms have reported some difficulties with access to finance.
Mr. Dang Hong Anh, Chairman of DHAC, said, "Contributing to the recovery and growth of SMEs is a key priority for us, and this JV will create sustainable value for the SMEs in our ecosystem."
Validus Co-founder and Group CEO Mr. Nikhilesh Goel, said, "As Validus Vietnam scales to the next phase of growth, this JV reaffirms our mission to drive financial inclusion and increase SMEs' access to affordable credit. Using our proven proprietary data-driven approach and credit-scoring models, we will leverage synergies to expand credit access, alleviate liquidity challenges and bring value to SMEs in all parts of the supply chain."
Ms. Vy Le, General Partner of Do Ventures, said, "The pandemic has accelerated the digital transformation of SMEs in Vietnam, and there is a large opportunity for FinTechs to create meaningful and lasting impact through partnerships and technology. We're excited to be at the forefront of this and we look forward to harnessing synergies to strengthen SME resilience, drive growth for SMEs, and in turn, the economy."
Since its launch in 2015, Validus has disbursed over US$1 billion in SME loans across Singapore, Vietnam, Indonesia, and Thailand. The company is backed by highly reputed VCs including FMO, Vertex Growth, Vertex Ventures Southeast Asia and India, AddVentures by SCG, K3 Ventures, Openspace Ventures and VinaCapital Ventures.
About Validus
Founded in 2015 to address the unmet financing needs of SMEs, Validus is Southeast Asia's leading SME digital financing platform. Validus is headquartered in Singapore and is present in four markets – Indonesia, Singapore, Thailand, and Vietnam. An award-winning Fintech, Validus uses data analytics and ai to drive growth financing to the underserved SME sector via funds from individual and institutional investors. Validus holds a Capital Markets Services Licence by the Monetary Authority of Singapore (MAS) and is also licensed by Otoritas Jasa Keuangan (OJK) in Indonesia and Securities and Exchange Commission (SEC) in Thailand. For more information, please visit www.validus.sg.
About Do Ventures
Do Ventures is a $50m early-stage venture capital fund that serves as a strategic partner for startups. The fund seeks investment opportunities in technology startups that can develop meaningful products and services to improve the lives of consumers in Vietnam and Southeast Asia.
With the philosophy "Grow by Doing", Do Ventures believes that for a startup to grow rapidly, its founders must have outstanding execution capabilities and be willing to do more to make more right decisions and outpace the competition. Do Ventures' notable investments include F99, Palexy, Manabie, Mfast, Vuihoc, and Bizzi.
About TTC Group / DHA Corporation
Guided by "Business is a Mission rather than Interests", TTC group was established on 28th July 1979 and operates in key sectors including Agriculture, Energy, Real Estate, and Hospitality. With a diverse yet closely linked business ecosystem, in addition to the founder's orientation, each of the group's affiliated companies has long-term roadmaps with appropriate objectives.
Established in 2011 to contribute mental and physical healthcare to people, DHA Corporation focuses growth on three core businesses including Real Estate, Health, and Sports. Accordingly, breakthrough solutions around these core areas are covered on an ecosystem that is generating serial beneficial values for the community. To catch up with the trend and diversified needs of the market, as well as to become a comprehensive Real Estate developer, DHAC has been building a diversified product portfolio divided into five main areas consisting of Commercial, High-end Apartment, Residential Area, Smart Office Building, and Resort Real Estate with typical projects such as D-HOMME, DHA Medic, DHA Healthcare, DHA Sports Center, and other ones.
Mid-2021 marked the first investment of DHAC in VNTrip Ltd., an e-commerce enterprise running the most updated and biggest online portals in the tourism sector in Vietnam, and by that time DHAC officially entered the realm of joint venture funding for startups applying a digital business model to solve a difficult issue for clients, which is how to access products and services the most effective and fastest. And this also is the solution to optimize income for SMEs' business recovery after the post-pandemic of coronavirus. In the coming years, it is expected that DHAC will expand capital funding on organizations whose line of business can deliver increasing value for the DHAC's ecosystem and other potential businesses in the era of industry 5.0.
For media enquiries