Published February 9, 2021
Discussion on Vietnam's venture capital and tech startup investment scene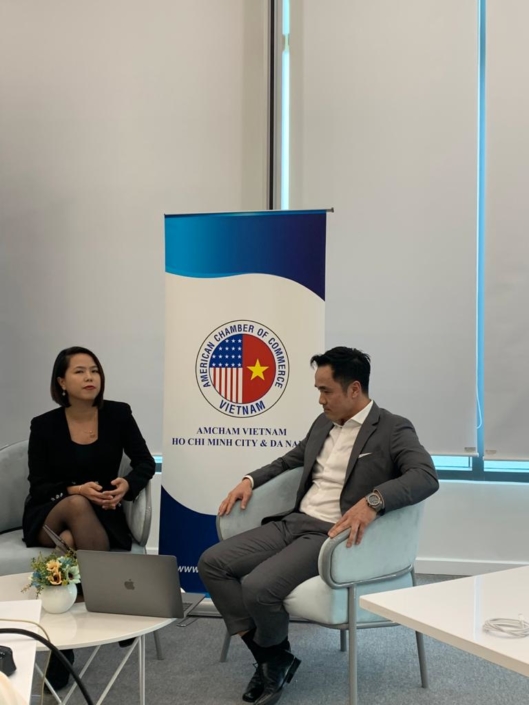 The meeting covered various topics including the status of venture capital in Vietnam, what caused almost $1b in startup transactions in 2019, details behind large deals such as VN Pay, Tiki, Yeah 1, what's hot and what's not in 2021.
 Vy spoke about her own career as an entrepreneur, beginning at age 7, launching her first tech startup at 22, and her first $50m VC fund at 33.  She also noted Do Ventures' investment strategy to focus on early-stage, pre-series A investment.
Vy highlighted the Vietnamese government's efforts to promote tech innovation, including recent participation of senior government members at technology events, and at its National Innovation Center (NIC) outside Hanoi.  There are high-tech parks and incubators in HCMC, including SIHUB, Shinhan Future Lab,  and Block71,  but none of them is yet at NIC's scale. 
She also discussed the influx of investors from Korea, Singapore, and Japan.  She noted  significant potential for more U.S. venture capital investments in Vietnamese tech startups and expressed the hope that post-COVID, more deals would be realized, even if IPOs would not be a likely exit strategy. 
She said key hot sectors for 2021 are the "new normal businesses" such as the revival of B2B, online education, healthcare, and financial services.
What's not so hot now for early stage investors are digital payment and logistics.  The payment option sector is pretty well-developed already and logistics is a tough market to enter without significant capital. 
While she thought it was late for early stage investors to enter the e-commerce space in Vietnam, she noted there was still plenty of potential for growth, with only 5% of Vietnamese retail taking place online, compared to more than 20% in the United States and over 30% in China.
She stated that Do Ventures has incorporated Environment, Social, and Government criteria into its investment approach, as well as KPIs for its investors.  Vy reflected that among her highest returns were from two female-led companies, Elsa and MindX.  She commented that, in Vietnam as well as generally, there is still a scarcity of women in tech.
 Credit: https://www.amchamvietnam.com/vy-le-discussion-on-vietnams-venture-capital-and-tech-startup-investment-scene/