Do Ventures leads $1.5M Pre-Series A round of MFast, a fintech solution driving financial inclusion
Do Ventures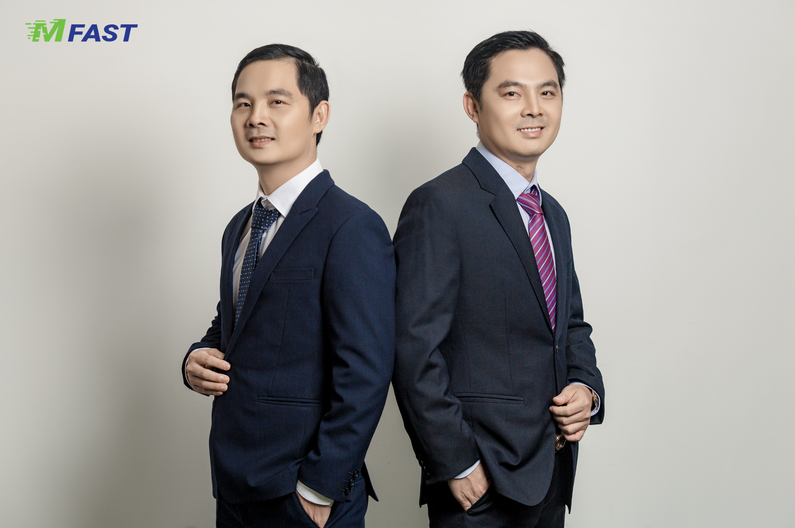 MFast is a mobile app developed by the fintech company Digipay. After three years of operations in Vietnam, MFast has helped nearly 600,000 Vietnamese access financial and insurance services from reputable institutions. In which, the amount disbursed to its financial partners has climbed to more than 5.000 billion VND. Although just launched in the middle of 2019, MFasts insurance arm has helped insurance companies distribute more than 50 billion VND worth of products to customers. As 75-80% of its end-users come from remote provinces and rural areas, MFast improves the accessibility, affordability, and convenience of financial services for all members of society.
While financial services are widely offered in the urban areas, 70% of Vietnam's population has limited or no access to banking and related credit services. The narrow coverage of service delivery points in remote areas is one of the main barriers. MFast is tackling this pain point by leveraging technology and a nationwide financial advisors network. The mobile app connects the underserved populations with financial and insurance institutions to ensure that everyone has access to basic financial services, thereby helping people improve livelihood opportunities, manage risks, and sustainably increase life quality. MFast's reputable financial partnering institutions include Mirae Asset, CIMB, Mcredit, EasyCredit as for consumer credit, and PVI, PTI, BSH as for insurance.
With a large network of more than 350,000 advisors, MFast has a great advantage in introducing its digital services directly to consumers nationwide, even in the most distant areas. Through data analysis, the platform ensures customers are matched with financial services that best suit their needs and affordability, thus reducing bad debt and fraud rates for its partners. Transactions happening on Mfast are updated in real time thanks to direct integration with the partners' systems, ensuring a fast and smooth customer experience.
MFast is a rare tech product that provides an entirely mobile-based sales platform for both android and ios operating systems. All MFast data and operations are certified and guaranteed to meet the rigorous international security standard of the information security management system iso 27001:2013. Notably, during a turbulent period due to the impact of Covid-19, MFast has completed digital transformation for its entire business operations and achieved double-digit growth in sales performance.
Le Hoang Uyen Vy, General Partner of Do Ventures, said: MFast unlocks essential financial and insurance products for every individual in Vietnam thanks to an extensive network of financial advisors. Based on data analysis and constantly expanding its network of advisors, MFast provides customers with tailored and safe financial services, creating stability for the whole market while limiting risks of fraud and bad debt to achieve sustainable benefits for industry partners.
According to Amy Do, Investment Manager of JAFCO Asia, the fund decided to co-invest in MFast due to the great potential of the consumer credit and insurance market in Vietnam, as shown in the solid traction of the company despite the ongoing pandemic. We were also convinced by the founding team's capability and commitment to digitalizing the distribution of financial products to more customers in Vietnam.
Sharing about the company's vision, Phan Thanh Long, CEO/Co-founder of MFast said: Mfast aims to become the leading platform that improves financial inclusion for Vietnamese people from all walks of life. In the very near future, our product ecosystem will expand to many other practical areas. We hope to create benefits for both the consumer and financial system, contributing to the sustainable development of the whole economy.
The fresh funds will be deployed to expand MFast's coverage to more cities and provinces across Vietnam to help people easily access financial services. At the same time, MFast will continue to invest in technology to enhance customer experience, focus on widening its partner network, and scale to regional emerging markets in the near term, said Phan Thanh Vinh, CTO/Co-founder of MFast.
---
About Do Ventures
Do Ventures is a $50M early-stage venture capital fund that serves as a strategic partner for startups. Leveraging the current favorable demographic in Vietnam, Do Ventures seeks investment opportunities in technology startups with outstanding execution capabilities that can develop meaningful products and services that improve the lives of consumers in Vietnam and Southeast Asia.
With the philosophy of Grow by doing, Do Ventures believes that for a startup to grow rapidly and outpace the competition, its founders must have an outstanding execution ability and be willing to do more to make more right decisions and outpace the competition. Do Ventures' portfolio companies include: F99 • an online fruit distribution platform, Palexy • a Computer Vision and AI Tech company offering advanced in-store customer analytics for physical retailers, and Manabie • an Ed-tech platform.
About JAFCO Asia
JAFCO Asia is the leading venture capital firm headquartered in Singapore that invests in early-stage technology companies in Southeast Asia, India, China, and Taiwan. Currently, the fund has offices in Singapore, Beijing, Shanghai, and Taipei. The parent company of Jafco Asia is JAFCO Co., Ltd, the largest venture capital company in japan.
Some of the fund's notable investments include Shein, Palfish (China), Appier (Taiwan), Anymind (Singapore), and many others. The fund focuses on technology-related companies at an early stage from seed to series a with a deep focus on the Asia Pacific region.