Published October 2, 2020
Do Ventures announced the first investment of $900,000 in F99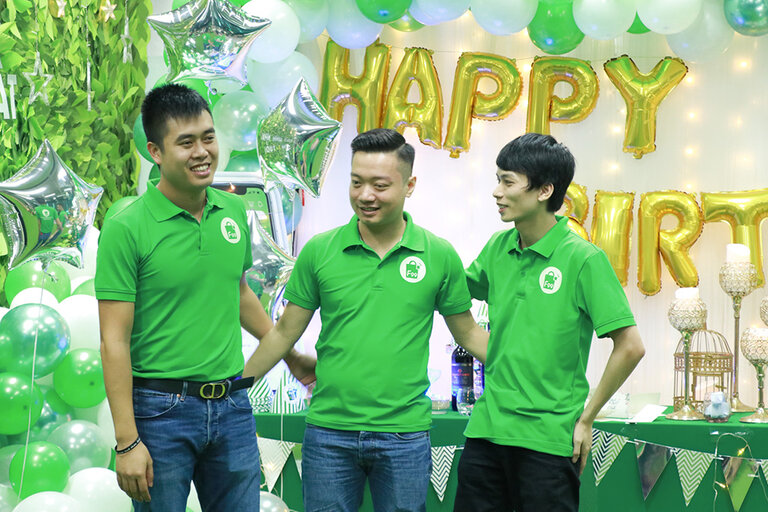 F99 distributes imported and domestic fruits from local farms in Vietnam to cater to a wide range of consumers. Some of the best-selling imported fruits include Malaysia's Musang King durian, New Zealand's kiwi, and Taiwan's melon. F99 purchases domestic fruits directly from major growing areas across the country, with a commitment to distribute and provide stable income for farmers. Recently, F99 has launched a number of campaigns to support farmers to bring a large quantity of produce to the market via additional distribution channels. In particular, F99 has cooperated with Khanh Hoa Province to expand a 30-hectare farm of green caviar and support more than 100 households to find jobs and earn stable income. Besides, the company's two most recent campaigns also help farmers to sell more than 100 tons of Hung Yen longan and 300,000 coconuts at Ben Tre Province in the first month of execution.
Sharing the reason for investing in F99, Mr. Dzung Nguyen, General Partner of Do Ventures said: "F99's impressive performance in an extremely tough food retail market convinced us to invest and support the founding team. Although it has only been a year in operations, F99 has been profitable, and its revenue is growing very fast at a rate of nearly 3,600% in the most recent month, compared to the same period last year. What is even more remarkable is that when Covid-19 took place, the founding team still demonstrated its focus and the ability to adapt to the situation extremely well and continued to research and invest in the product and technology to operate more effectively.
Do Ventures believes that in the food retail market, which is highly potential yet challenging to adopt innovative technology, F99 will be a pioneer startup in revolutionizing fruit distribution and fresh produce in Vietnam, that can bring about significant values to the society."
Sharing about his vision, Mr. Hoang Quang Thinh, the founder of F99 said that the startup plans to expand the purchasing areas and support farmers in various aspects beyond a mere distribution channel in order to help them with selling and increasing income. In terms of users, F99 will expand its distribution channels to major cities in Vietnam beyond Hanoi and Ho Chi Minh City to provide users with fresh and juicy fruit products at reasonable prices within 2 hours.
Mr. Le Thanh Cong, Co-founder of F99, revealed that the investment amount will be invested in developing the technology platform, building the cold supply chain and the distribution system to enhance customer experience.